January 15, 2021
Intel is replacing its CEO
After just two years in the role, Intel's chief executive and former chief financial officer, Bob Swan, will step down effective Feb. 15, the company said in a press release on Wednesday. Pat Gelsinger, a chip engineer who spent 30 years at Intel, but the last eight years at software company VMware, has been appointed the new CEO of Intel.
CNBC, which reported the news prior to its official announcement, notes that Swan had faced criticism for having a largely financial background, rather than a technical one. Prior to working at Intel, Swan served as eBay's chief financial officer and has worked at the venture capital firm General Atlantic. In contrast, Gelsinger began his career at Intel and served as the company's first chief technology officer.
The leadership transition unfolds after Intel last year ceded the title as America's most valuable semiconductor company to rival Nvidia Corp. and fell further behind rivals in churning out the most advanced chips. The Santa Clara, California-based company is also considering a broader embrace of third-party chip makers, rather than relying on its own factories.
Source: CNBC
Baidu teams up with Geely to make electric vehicles
Baidu has already developed autonomous vehicle tech, but now plans to produce electric vehicles in partnership with Geely, the Chinese automaker that owns Volvo and Polestar. The idea is that Geely will design and manufacture the EVs, while Baidu, China's search equivalent to Google, will supply the technology. "China has become the world's largest market for EVs, and we are seeing EV consumers demanding next generation vehicles to be more intelligent," said Baidu CEO Robin Li in a statement.
Baidu established its autonomous driving unit Apollo in 2017. The unit mainly supplies technology powered by artificial intelligence and works with automakers such as Geely, Volkswagen AG, Toyota Motor Corp and Ford Motor Co.
Geely, which has ambitions to become China's first truly global automaker, has done a string of high-profile international deals in recent years. Since acquiring Sweden's Volvo in 2010, it has become the controlling shareholder of brands Proton and Lotus and has taken a 9.69% stake in Mercedes-Benz parent Daimler.
Source: The Verge
WeRide raises $310 million in Series B funding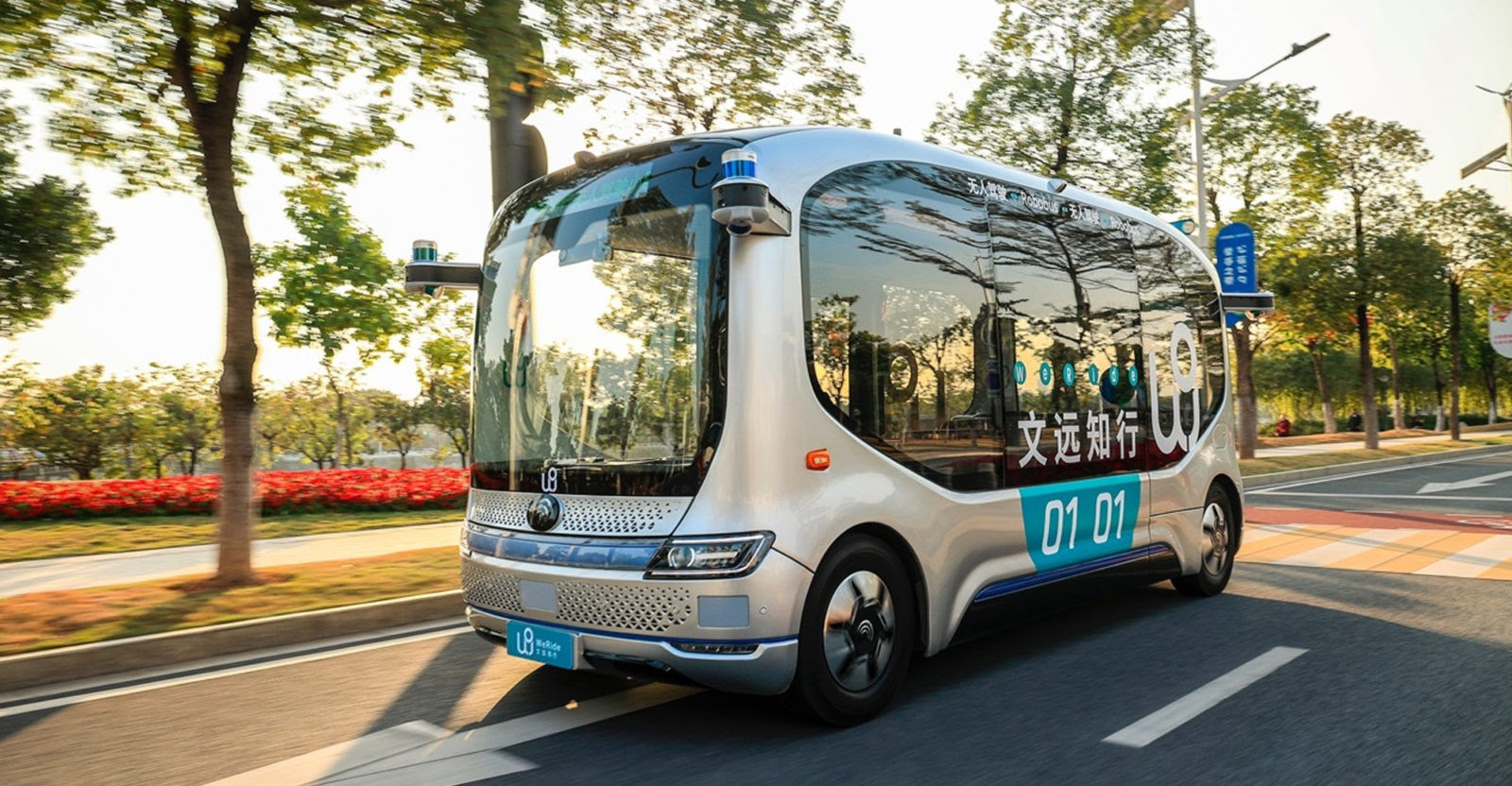 WeRide, China's leading L4 autonomous driving mobility company, announced that it raised a total of 310 million USD in Series B funding, marking the first funding in the self-driving sector in 2021.
The round was led by Yutong Group, a Chinese company that manufactures commercial vehicles, including electric buses. A number of other new investors jumped on board, while existing venture capital firms also participated.
In late 2019, WeRide launched a robotaxi project in Guangzhou and has since expanded to allow users to hail a ride through Alibaba's Amap app. The company currently has over 200 employees globally, 70% of whom are R&D engineers. Its core management team all have extensive domestic and international experience in technology development and business operations in both China and the USA, at companies such as Google, Facebook, Microsoft, Baidu, DiDi, Cisco, and others.
WeRide's funding round follows a cash injection into rival Pony.ai in November which saw the latter's valuation top $5 billion. Other companies, including search giant Baidu, start-up AutoX and ride-hailing firm Didi, are competing in the same space.
Source: Venture Beat